The Annual Spectrum Short Story Contest Returns!
Welcome, one and all, to the 2022 edition of our annual short story contest.
Please make sure you read through all of the requirements before submitting and have fun with your entry!
Eligibility
It's simple: to submit, you need to be:
A full Spectrum member (attended at least two scheduled critique sessions since joining Spectrum and have had your work critiqued at least once in a scheduled critique session by Spectrum members)
AND
Have attended at least one critique meeting in the last calendar year (determined by the contest submission deadline)
OR
Be a member of an active novel track group managed by Spectrum
We are holding as many critique sessions as we can between now and the contest deadline to allow as many people as possible to qualify. If you have any questions on eligibility, please get in touch with one of the organisers.
By entering the contest you are committing to reading all other contest entries, voting in the contest and providing written critiques on three entries (further information below).
Theme
The theme is decided by the winner of the previous year's contest. Past themes have included "betrayal," "mirrors", "rebirth", "failure" and "depths".
In 2021, the top spot was snagged by Will Cakebread, with his story "Mr Nameless".
The theme Will has chosen for this year's contest is Home. You can interpret this literally or figuratively—be as creative as you like! You just need to factor Home into your story in some way.
Contest Submission Guidelines
ANONYMOUS submissions only. Do not put your name/email/etc anywhere on or within your entry (including in the file name), or you will be disqualified!
You must address this year's theme, Home, in some way.
Submit using the special story contest upload page, which will be made live close to the deadline time. Do NOT use the regular submission page for critique meetings.
DEADLINE: 23:59 on 31st August 2022.
STRICT WORD LIMIT: 5,000 words. As there will be a lot of reading to do with everyone's submissions together, we cannot have any story exceed this amount. If yours is found to be any longer, you will be disqualified.
Any story submitted must be your own work, and original. Please see the contest as an opportunity to develop something new.
You must not share your competition story or identify your story to any Spectrum members during the competition period, including for the purposes of critique. Doing so will result in your story being disqualified.
This competition is a fun way to get our members used to writing to a brief and entering contests, not hold them back. Simultaneous submissions are allowed, however we ask that whatever you've written is new material for the contest, not a previously written piece.
We will include a list of content warnings in the submission form; these will be included in the entries booklet as a reference page at the end, so that readers can be prepared for any difficult or upsetting themes and content in your story. Please take care to note any applicable warnings to your story when submitting, and err on the side of caution (ie. if unsure that a content warning applies, include it anyway).
Submissions must be in manuscript format, double spaced with numbered pages.
… And again because there's always someone who makes this mistake, do not put your name on it!

SUBMISSIONS NOW CLOSED.
Voting
All submissions will be made available for download via the website by September 9th at the latest. Voting will open on October 1st and will close 23:59 October 21st.
There will be six separate categories for voting:
Best Plot
Best Dialogue
Best Worldbuilding
Best Characters
Best Use of Theme (a new category introduced this year)
and lastly, "I Don't Know Why, But I Liked It".
You will be able to pick 1st, 2nd and 3rd place in each category. Each choice is weighted, so your first choice gets 3 points, your second choice 2 and your third choice 1 point. Therefore a story that earns many 2nds can beat a story with only a few 1sts. The overall winner will be decided by adding all earned points across the five categories.
VOTING NOW CLOSED
Some rules on voting:
To ensure a fair contest, we expect everyone who enters to read the other entries and take part in voting. If you enter the competition you are committing to reading and voting on all entries, please only enter if you are happy to do so.
The only exception is any member of the organising team who check the submissions and votes on the backend to ensure the process runs smoothly. They are permitted to enter the competition, however as backend support necessitates they know author identities, they will be disqualified from voting. In the interest of fairness, their identity will be disclosed when voting begins.
No voting for your own story in any category. Any self-votes will not be counted and your story will be disqualified.
Further information on voting, including how to vote and more information on each category can be found on the voting page below:
Critiques
The stories submitted will be assigned for critique among the participants of the contest, and attendees at the award meeting. Everybody will get at least 3 critiques for their story.
Critiques should be in written format so they can be sent to the authors.
SEE TIPS ON HOW TO FORMAT YOUR WRITTEN CRITIQUE HERE!
Award Ceremony
There will be a special meeting held at the end of October to announce the winners in each category and the overall winner. We are hoping this will be held in person, but we will also include an online element so as many people can attend as possible.
The winner of Best Overall Story will get to choose the theme for next year's contest!
The Prizes!
Last year's first-place stories received a contest-themed mug in addition to the prizes below; we're
looking into a new design this year, and hope to have some wonderful group-themed mugs to offer to everyone who places first in any category.
All stories that place 1st, 2nd, or 3rd in the voting categories and overall will also receive vouchers to The Portal Bookshop.
This year we're delighted to announce that the overall winner will receive a critique on their story by Todd Sanders!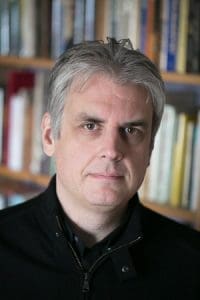 Todd Sanders is the Director of the Air and Nothingness Press. He has been creating books most of his life and has designed over 120 books for authors, poets, and organizations over the last 25+ years. Todd has four collections of his own poetry published and has translated five volumes of the writing of Robert Desnos. He is primarily a graphic designer and furniture maker, but also has found time to be a successful board game designer.
He will provide a written or verbal critique to the winning author and share his thoughts and expertise on your writing and story.
In addition, to celebrate the new voting category
Best Use of Theme
, we're excited to announce that the highest ranking story in this category will receive critiques from a number of editors at
Andromeda Spaceways Magazine
!
---
You may now excitedly use the #2022-story-contest channel on our Discord server to post inspirational images, lament your lack of word count, arrange write-togethers and all that good stuff - but remember, no giving away hints as to which story is yours, or you'll be disqualified!
Finally, just because these points are so important, remember that the submissions must be anonymous (do not put your name or any other identifying information in the submission) and the theme of the contest is HOME! Any entries which do not fulfil these criteria or go over the word count will be disqualified.
Good luck and happy writing,
The Spectrum Contest Organising Team: Rachel, James, Kat, and Allan.
One last thing…
As a reminder, Spectrum is able to run competitions like this because of the goodwill of our members. This will not impact your competition entry in any way (Allan, stop saying wink wink nudge nudge) but if you would like to support Spectrum to host fun competitions like this one, continue to invite brilliant speakers and keep doing unsung work like running the website, then please donate via our Ko-Fi page:
https://ko-fi.com/spectrumwriterslondon
Thank you!